Restaurants & Bars
From unique burgers, prime cut steaks and all-you-can-eat sushi to an award-winning buffet, amazing fresh-baked pastries and our one-of-a-kind cocktails and exclusive "Wine ATM," you'll find dining and beverage choices to satisfy every craving at M Resort.
keep you up-to-date
Anthony's Prime Steak & Seafood:
Open 5 p.m. – 10 p.m. daily.
Baby Cakes Artisan Bakery:
Open Daily: 24 hours
Burgers & Brews:
Monday – Friday: 7 a.m. – 11 a.m. & 4 p.m. – 10 p.m.
Saturday & Sunday: 7 a.m. – 10 p.m.
Marinelli's Pasta Bar:
Wednesday – Sunday: 5 p.m. – 10 p.m.
Studio B Buffet: Closed
Vig Deli:
Monday – Thursday: 11 a.m. – 11 p.m.
Friday: 11 a.m. – 1 a.m.
Saturday: 10 a.m. – 1 a.m.
Sunday: 10 a.m. – 11 p.m.
16: Closed
The Hostile Grape: Closed
32°:
Daily: 8 a.m. – 10 p.m.
Ravello Lounge: Closed
M Bar:
Sunday:10 a.m. – 8 a.m.
Monday – Wednesday: 5 p.m. – 8 a.m.
Thursday: 3 p.m. – 8 a.m.
Friday: 5 p.m. – 8 a.m.
Saturday: Noon – 8 a.m.
VUE Bar:
Friday & Saturday: 4 p.m. – Midnight
Sunday: 10 a.m. – 6 p.m.
enjoy every bite at our
restaurants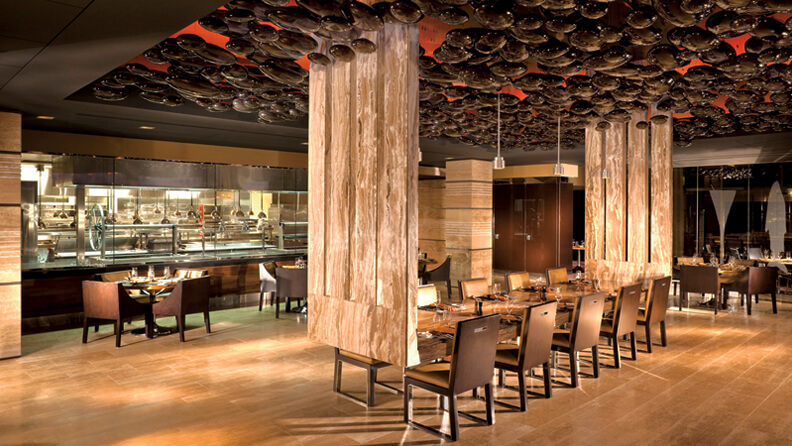 Enjoy prime steaks and fresh seafood, charcoal-grilled to perfection, along with great views and outstanding hospitality that will exceed your expectations.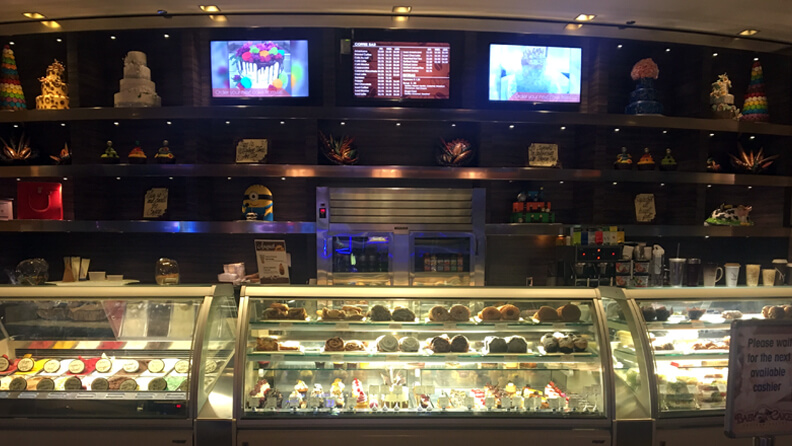 Indulge in a cup of coffee or pick up a specialty cake at this delicious bakery, which offers an impressive assortment of fresh-baked pastries, breads, desserts, handmade gelatos, sandwiches and more.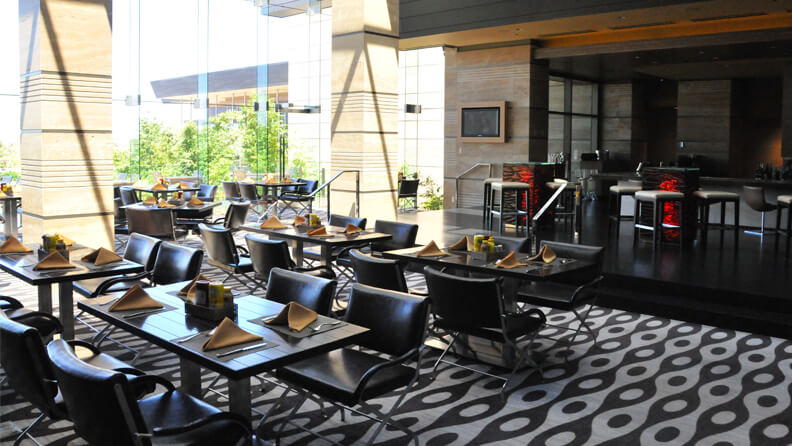 Savor the finest varieties of burgers featuring delicious toppings with a twist, complete with homemade fries, at this grown-up burger bar.
Follow the aroma of delicious Italian dishes made to order from our exhibition-style kitchen. You'll enjoy a variety of crowd-pleasing pasta bowls and signature fare in a casual setting.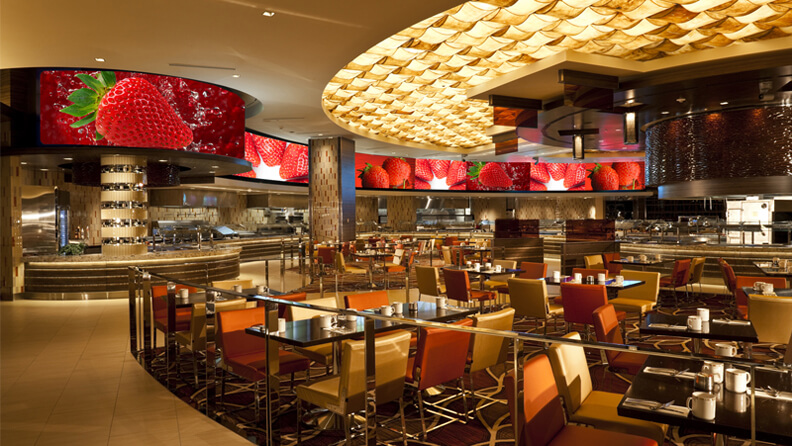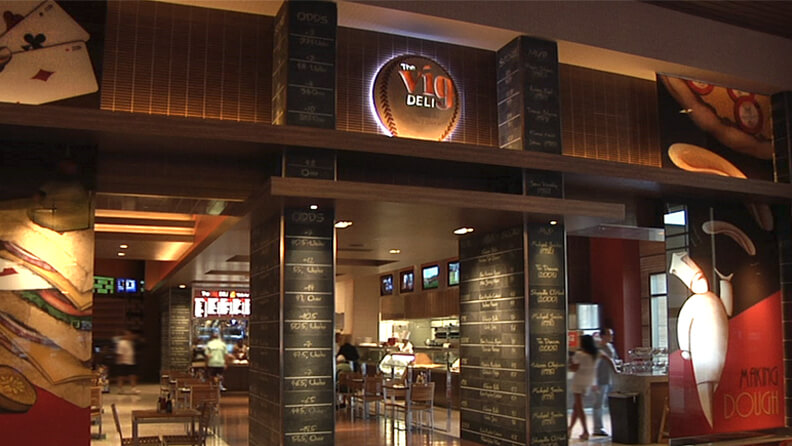 Adjacent to the race and sports book, Vig Deli is an ideal spot to enjoy a delicious bite and catch the game. Choose from an extensive menu that includes made-to-order sandwiches, wraps, salads, pizza and specialties.
meet new friends at our
bars & lounges