Restaurants & Bars
From unique burgers, prime cut steaks and all-you-can-eat sushi to an award-winning buffet, amazing fresh-baked pastries and our one-of-a-kind cocktails and exclusive "Wine ATM," you'll find dining and beverage choices to satisfy every craving at M Resort.
keep you up-to-date
Anthony's Prime Steak & Seafood:
Open 5 p.m. – 10 p.m. daily.
Baby Cakes Artisan Bakery:
Open Daily: 24 hours
Burgers & Brews:
Monday – Friday: 3 p.m. – 10 p.m.
Saturday & Sunday: 7 a.m. – 10 p.m.
Jayde Fuzion: Closed
Marinelli's Pasta Bar:
Wednesday – Sunday: 5 p.m. – 10 p.m.
Studio B Buffet: Closed
Vig Deli:
Daily: 7 a.m. – 11 p.m.
16: Closed
The Hostile Grape: Closed
32°:
Daily: 8 a.m. – 10 p.m.
Ravello Lounge: Closed
M Bar:
Sunday:10 a.m. – 8 a.m.
Monday – Wednesday: 5 p.m. – 8 a.m.
Thursday: 3 p.m. – 8 a.m.
Friday: 5 p.m. – 8 a.m.
Saturday: Noon – 8 a.m.
enjoy every bite at our
restaurants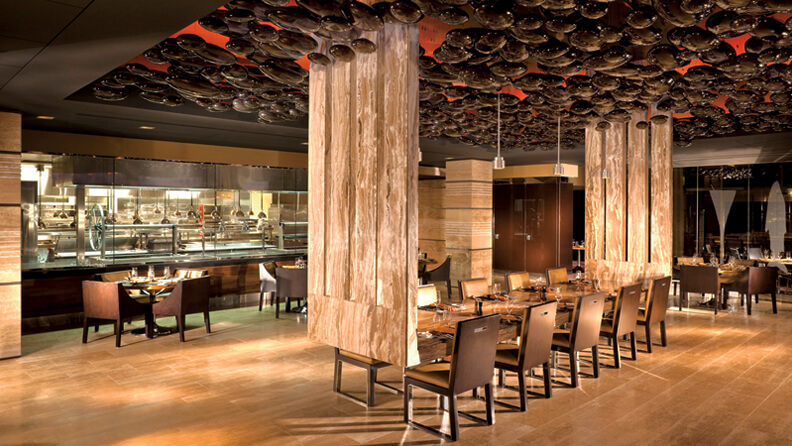 Enjoy prime steaks and fresh seafood, charcoal-grilled to perfection, along with great views and outstanding hospitality that will exceed your expectations.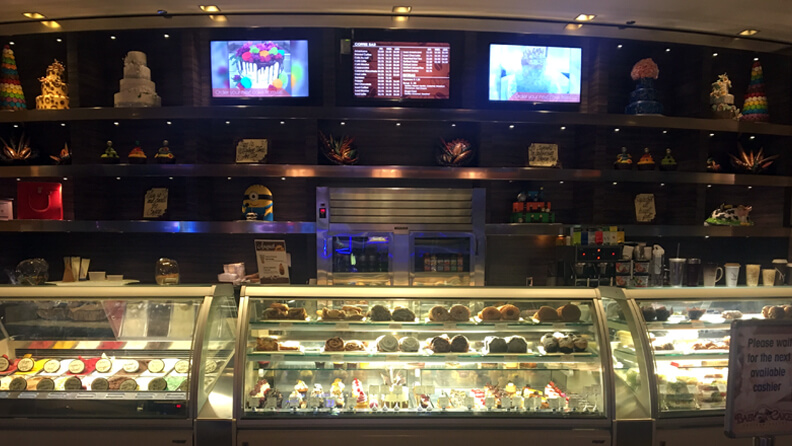 Indulge in a cup of coffee or pick up a specialty cake at this delicious bakery, which offers an impressive assortment of fresh-baked pastries, breads, desserts, handmade gelatos, sandwiches and more.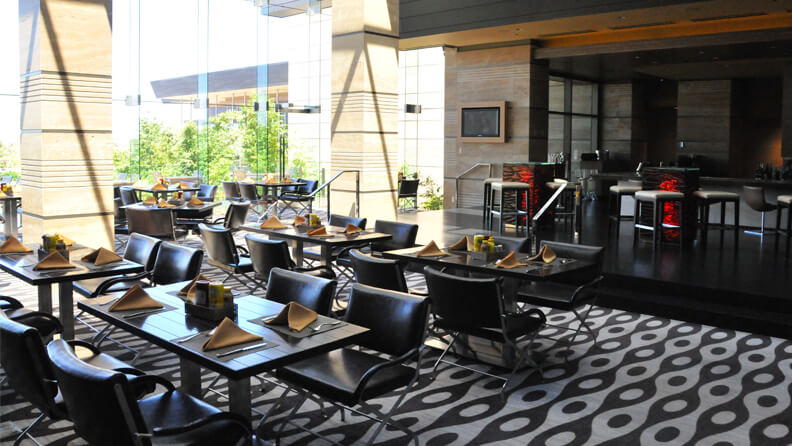 Savor the finest varieties of burgers featuring delicious toppings with a twist, complete with homemade fries, at this grown-up burger bar.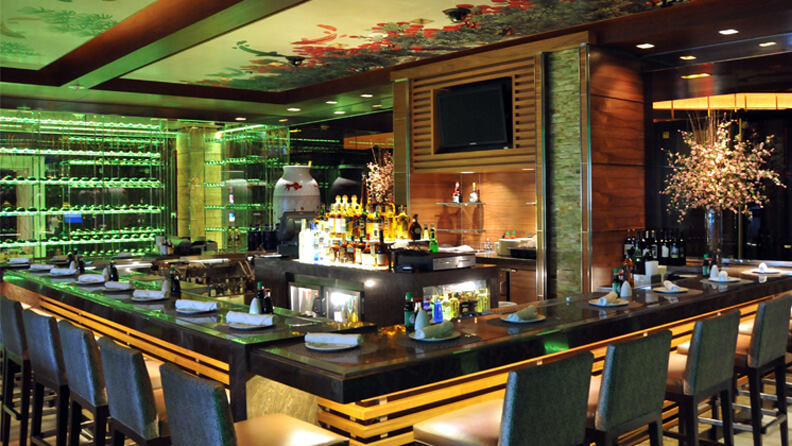 Satisfy your cravings with all-you-can-eat sushi and Asian specialties from three menus. Jayde Fuzion was voted one of the best in Las Vegas by OpenTable's Diners' Choice.
Follow the aroma of delicious Italian dishes made to order from our exhibition-style kitchen. You'll enjoy a variety of crowd-pleasing pasta bowls and signature fare in a casual setting.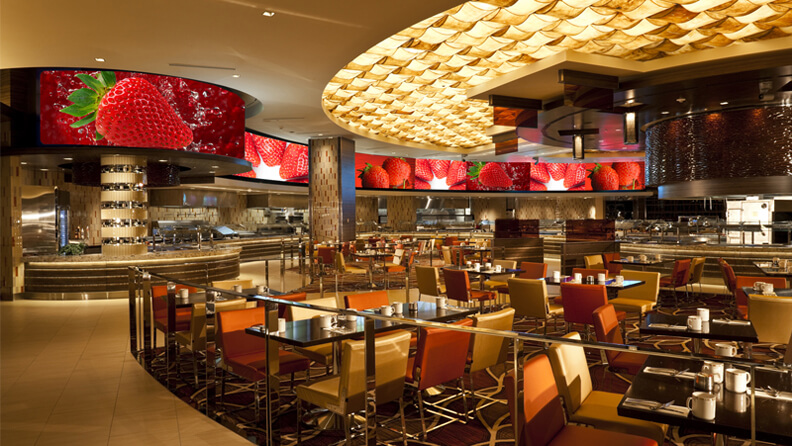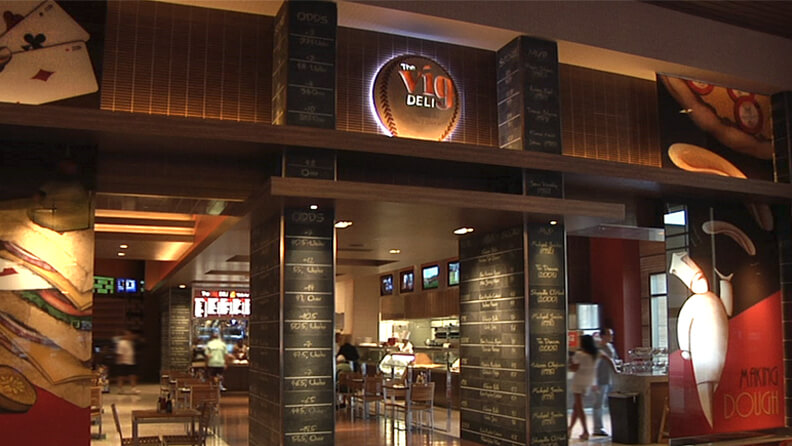 Adjacent to the race and sports book, Vig Deli is an ideal spot to enjoy a delicious bite and catch the game. Choose from an extensive menu that includes made-to-order sandwiches, wraps, salads, pizza and specialties.
meet new friends at our
bars & lounges