1. Travel Dates
2. Rooms Selection
3. Guest Details
4. Payment
5. Confirmation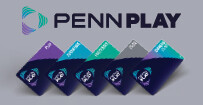 Want a better rate? Sign up for PENN Play at Player Services. Already a member? Log in below.
If you are booking a room and event package that uses a promo code, please call our reservations center at 1-877-673-7678.
Login to see your PENN Play rates.